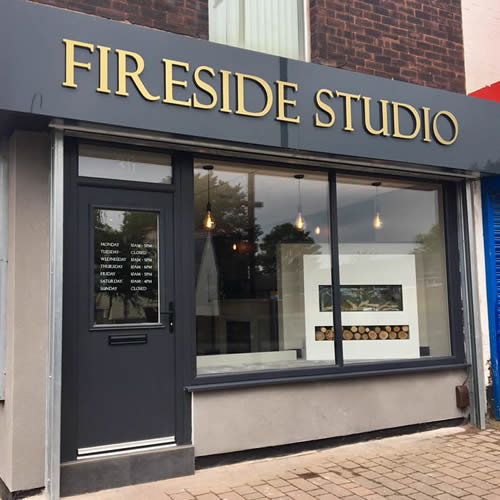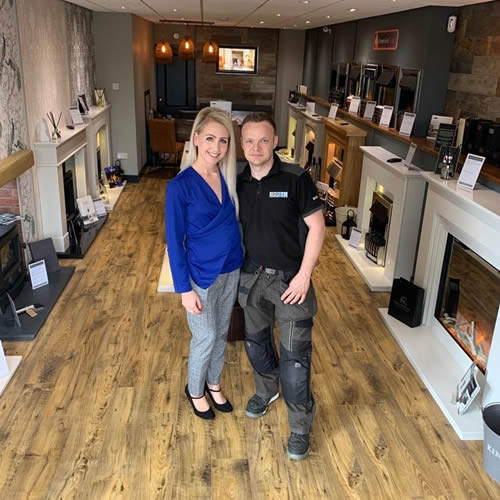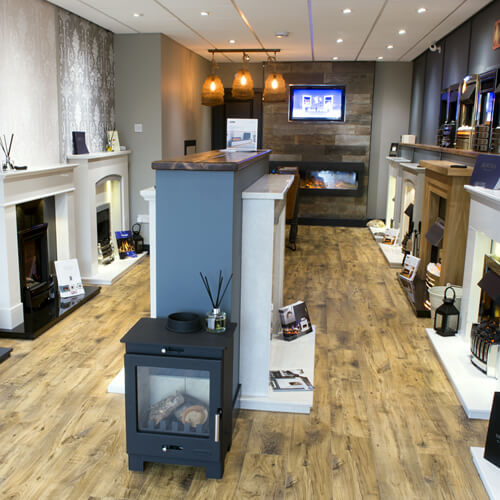 Fireside Studio has been established for 25 years and are a family run business situated in Bolton. Steph & Andy have been the proud owners of Fireside Studio since March 2019 and have undergone an extensive refurbishment bringing their showroom right up to date.
The business was set to close down as the previous owner, who is an old friend of Andy's, was due to retire. When the opportunity arose to take over the business Steph & Andy jumped at the chance. This was a natural progression of their existing central heating business, Booth Heating Solutions, which was established in 2006.
Fireside Studio now has a wide range of fires & fireplaces to suit all tastes and budgets. The range of products has been extended and some exciting new brands have been introduced. Some of the popular brands that can be found in the showroom include Flamerite, Yeoman Stoves, AGA Stoves, Vision Trimline, Kinder, Dimplex and Elgin & Hall.
Not only do Fireside Studio specialise in fires & fireplaces, you will also find a fantastic range of fireplace accessories, maintenance and cleaning products and Steph & Andy are proud to be the only stockist in the Bolton area of the Harrogate Candle Company home fragrance.
Steph & Andy will work closely with you to ensure your finished fireplace fulfils your expectations. They will always take the time to assess your needs and requirements for your new fireplace and if required offer a complimentary home visit. You can be sure that you will receive a first class, honest and reliable service at Fireside Studio.